MUTT MOM
My first blog post!!
This year I will be working on giving each painting a special meaning other thatn just telling the everyday life of animals.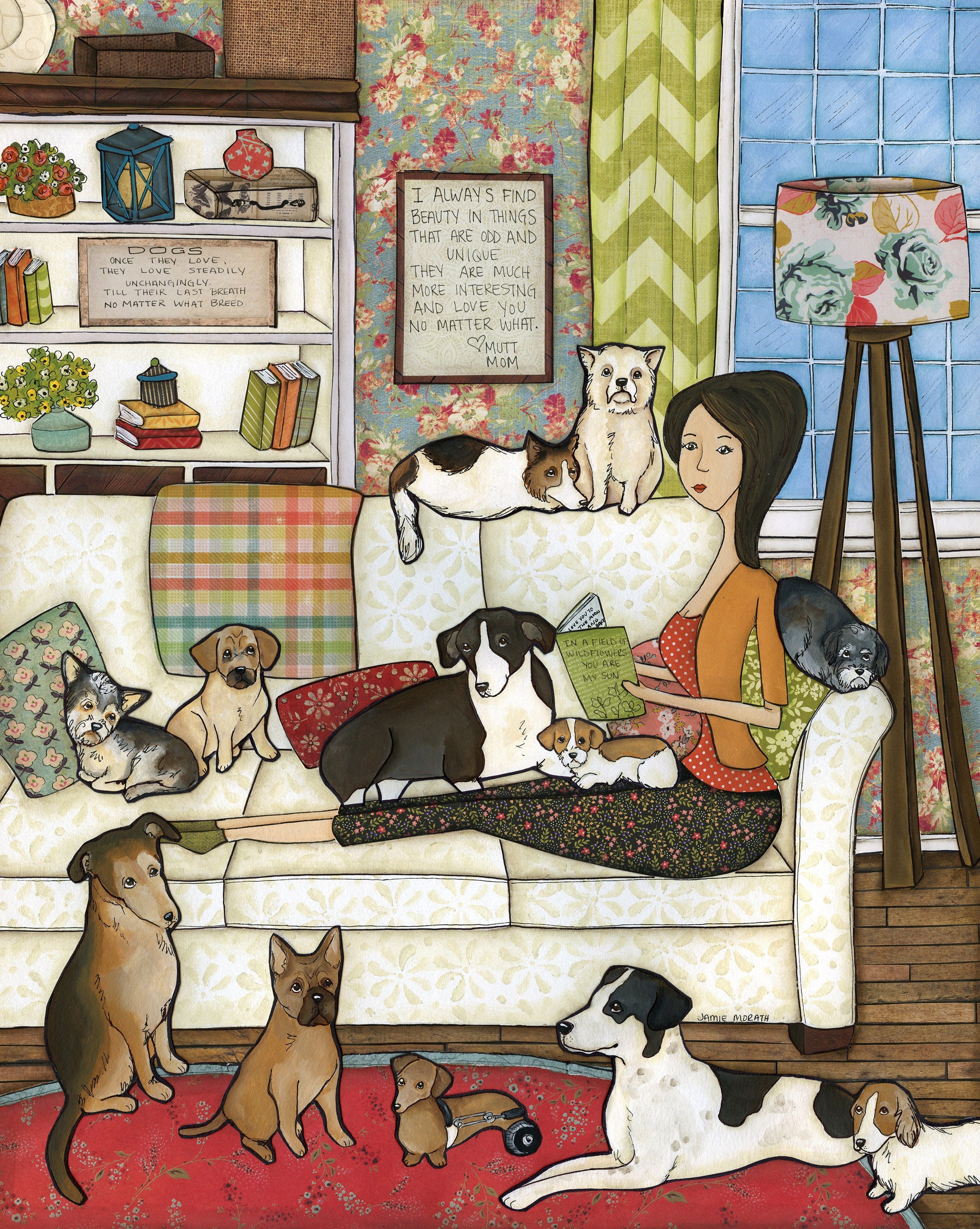 MUTT MOM by Jamie Morath Art
This one is my first painting of 2018. It's about seeing the beauty in all things no matter what shape, size, color, personality etc. We are all unique in our own little way. Just like all the patterns and mixed breeds in this painitng, every single one of us is different but no matter what we can all come together and make one big beautiful world.
That's the best part of being an animal owner. They don't judge you. They just love you for who who are and are always by your side every step of your way. Couldn't imagine a life without my fur babies!
Don't forget to follow me on Facebook and Instagram for Giveaways and Sales. 
JANUARY SALE
Get 20% OFF $20 or more 
FREE SHIPPING
www.jamiemorathart.com